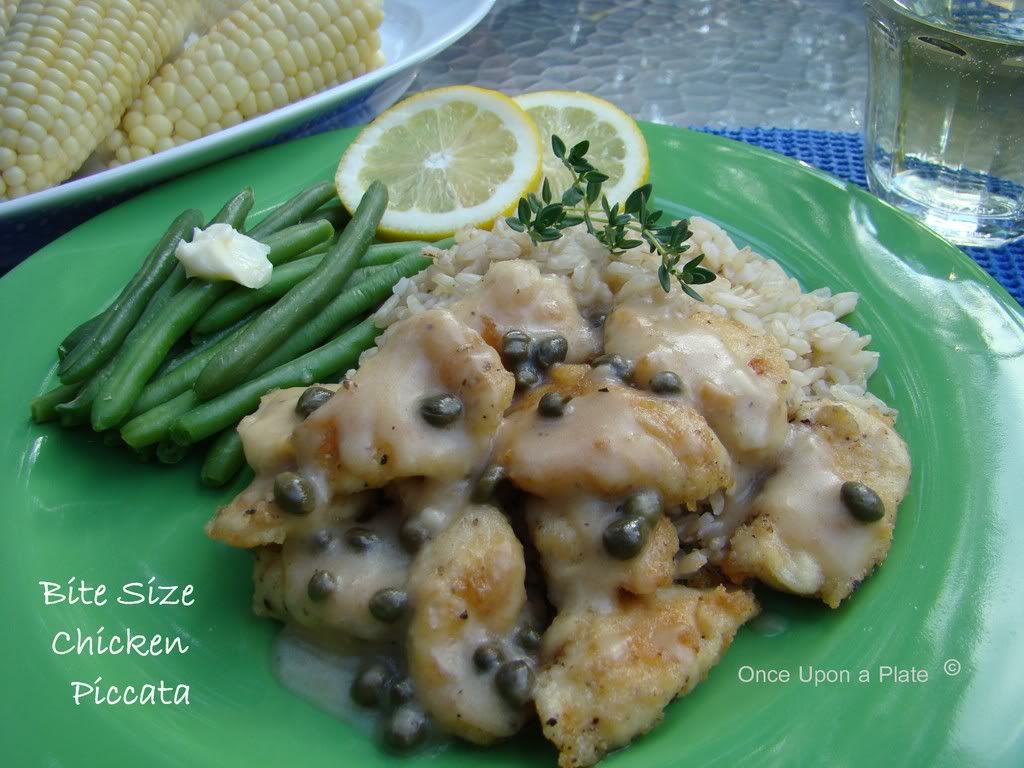 I devised this method of preparing Chicken Piccata to save time ~ it has all the flavors of the traditional method, but eliminates the horizontal slicing and pounding the boneless breasts. It just requires a little more knife work.

I simply slice each breast into 3 to 4 length-wise sections, then slice each of those rather thinly into bite-size pieces. Season with salt and pepper, toss with all-purpose flour; shaking off excess and the chicken is ready for the pan. Continue with recipe as you normally would, it's usually best to lightly brown the chicken in two batches so it cooks evenly.

A great way to serve this favored dish at a party, too! No need for a dinner knife.