Ding, Ding, Ding!!
~ We have a Winner ~
Picked by random drawing, our winner is:
Patricia @ Butter Yum!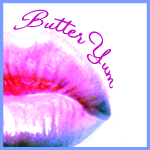 Congratulations Patricia!!
If you'll email me your
mailing/shipping address, I'll forward it to the
folks at Bertolli so they can get your gift pack out to you.
onceuponaplate [@] gmail [dot] com
I want to thank everyone who entered ~ how I wish you ALL could have won.
But, stand by ~ we have another exciting giveaway on the way!
Watch for details shortly.
Thank you again for following my blog, everybody!
Blessings, ~m.